Cruises that leave from Old San Juan
Hotel close to Cruise Ships and Cruises That Leave From Old San Juan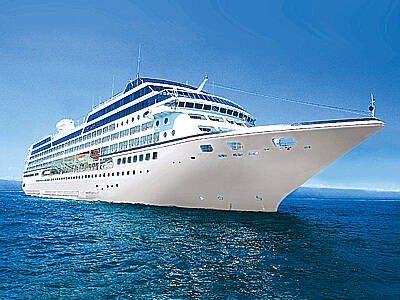 Azamara Club Cruises 1-877-999-9553
Departs from Old San Juan
STATUS: Hotel Close to Ports
Old San Juan Cruise Ship Terminal
Hotel to Cruise Ship Terminal – .2 Miles (1000 ft.)
Azanara Club Cruises are hugely popular among sea and port-loving travelers alike, and their ship is conveniently docked nearby at the Old San Juan Pier Terminals.  Azamara is ready to take you on a West Indies voyage of a lifetime.  Hotel Casablanca is literally moments away from the Cruise Ship Terminals, just 1000 feet or .2 miles.
Cruise Ship – Azamara Quest
Cruise Ship Length (ft) – 592
* Cruise Ship Description
This is one of two spectacular spacious mid-sized ships that boast a slightly smaller, more intimate feel than the massive ocean liners.. while offering every amenity imaginable, and a user-friendly deck plan.  The Quest is equipped with an endless array of things to see, do, and experience.
The active guest can try their hand at The Casino/Cabaret, those ready to nosh may wine & dine at a delectable variety of restaurants, bars, and lounges. The athletic can enjoy our beautiful Viagra reviews, sparkling pools with big thirsty towels, and attentive attendants.
Feeling the romance yet? Many guests elect to simply relax in the privacy of their luxurious European staterooms, many of which have their own, breezy verandas… creating the perfect romantic moment.  You'll be calling this beauty your home on the high seas, and you'll want to come back.

Carnival 1-800-764-7419
Departs from Old San Juan
STATUS: Hotel Close to Ports
Old San Juan Cruise Ship Terminal
Hotel to Cruise Ship Terminal – .2 Miles (1000 ft.)
Almost everyone has heard of this cruise line giant because they have the biggest, the best, and the most ships. Founded in 1972, they've been around long enough to know what makes for the perfect cruise vacation.  Carnival Cruise ships depart from the Old San Juan Piers, which are in very close proximity to Hotel Casablanca, just .2 miles or approximately 1000 feet.
Cruise Ship – Carnival Valor
Cruise Ship Length (ft) – 953
* Cruise Ship Description
If a cruise ship could be a Superhero, the Valor would be it. This stunning, sea-going resort is the ideal way to explore all the islands of the Caribbean.  
This ship was designed with you, the traveler, in mind.  Foodies will be in heaven as they sample the culinary delights in the Washington or Lincoln dining rooms, or you can indulge your inner carnivore at Scarlett's Steakhouse- your taste buds will thank you! The Dream Bar offers luscious libations as well, and sports fans can root for their favorite teams & enjoy the games being played back home at the Bronx Bar.  
Kids will have the trip of a lifetime, making new friends and having a blast at 3 different supervised youth spaces- and young and old will be exhilarated with the thrill of the 214 foot long, quadruple-decker TWISTER waterslide. The Valor is the perfect ship for families, and it promises to provide the best vacation ever, and memories that will last a lifetime.
Cruise Ship – Carnival Conquest
Cruise Ship Length (ft) – 953
* Cruise Ship Description
Carnival Conquest has something for EVERYone.  This ship has something fun going on everywhere you look.  Guys Burger Joint is always hopping, RedFrog Rum Bar and EA Sports Bar are both dynamite places to sip something tropical or catch the game, and you can either shake your tail feather at a dance club or catch a show by our many uber-talented performers in one of the Playlist Production lounges.
The Punchliner Comedy Club Presented by George Lopez will have you crying with laughter, The Taste Bar serves up small bites with 5-star flavor, and the Alchemy Bar will blow your mind with a complete-multi-sensory experience. You can even compete on Hasbro, The Game Show, where big fun takes the stage every night.  Carnival Conquest awaits you, ready to show you the best time of your life.
Cruise Ship – Carnival Splendor
Cruise Ship Length (ft) – 952
* Cruise Ship Description
The Splendor is the ship of adventure and mystique, you can see and feel it everywhere on board.  The El Morocco Lounge hosts entertainment of every variety, karaoke, musical shows, stand-up comedy, and more.
Visit the Royal Flush Casino and find out what Lady Luck's mood might be, or hang out at "The Cool", the ship's very own Jazz club. Dine at the height of elegant dining, and the apex of the ship, inside the Pinnacle Steakhouse.  Activities include Splash Park and the signature Carnival Twister waterslide, where a soaking good time is sure to be had by everyone.  
You can also get a good soak, or a mani-pedi, or a massage at the Cloud 9 Spa.  Indulgence is easy on Carnival Cruises, and the Splendor does it exceptionally well.
Cruise Ship – Carnival Pride
Cruise Ship Length (ft) – 963
* Cruise Ship Description
The Carnival Pride lives up to its moniker, and the Carnival commitment to making this the best vacation imaginable for you and your family. You'll experience delectable dining spaces like the Normandie Restaurant, or the Renaissance allure of David's Steakhouse, or maybe you'll take in a casual meal at Mermaid's Grille, a sweet treat at the Piazza Café.  
The music may move you to dance the light fantastic at Beauties Dance Club or tap your toes to the tunes at Ivory Piano Bar.  Fun in the sun is always on the agenda, and the Pride comes through with the adult-only Serenity pool, or grab the kids for an exhilarating ride on the 72 foot long Twister Waterslide.
Cool kids can also hang out at Camp Carnival, Circle C, or Club 02, where they'll make new friends and new memories.  Carnival Pride promises you a nautical vacation the whole family will treasure forever.
Celebrity X Cruises 800-647-2251
Departs from Panamerican Pier
STATUS: Hotel Close to Ports
Old San Juan Panamerican Pier
Hotel to Cruise Ship Terminal – 3 Miles
Celebrity Cruise Ships are increasingly voted among the top cruise lines in the world, partly due to the stellar service & amenities they provide, and partly because of their support & commitment to their guests, their employees, and the environment.  Celebrity Cruise Lines are also arriving and depart very close to Hotel Casablanca at the Panamerican Pier.
Cruise Ship – Celebrity Summit
Cruise Ship Length (ft) – 965
* Cruise Ship Description
Celebrity Summit has undergone a dazzling high-tech renovation as part of the new Millenium Class.  The addition of new, spa-inspired Aqua-Class staterooms are the ultimate in pampered traveling, and the new Blu restaurant is exclusive to Aqua-Class health-conscious guests.
The Summit also boasts the ultra-hip Celebrity iLounge, where you can participate in the iLearn enrichment series or pick up the newest Apple device, from the first Apple Reseller At Sea. (The delightfully sublime Qsine restaurant will even present you with their menu and wine list on iPad!) Don't forget the delectable Lychee Martinis at the ultra-cool, ice-topped Martini Bar.  This is the ship for the modern, active family who wants to stay connected while having the best time of their lives.
Disney Cruise Line 800-951-3532
Departs from Old San Juan
STATUS: Hotel Close to Ports
Old San Juan Cruise Ship Terminal
Hotel to Cruise Ship Terminal – .2 Miles (1000 ft.)
Disney has been providing memorable vacations for decades, and nobody does family-centered fun better.  Known for the biggest fireworks spectacular at sea, Disney cruises always manage to bring the kid out in everyone and elevate the good time to a whole other level. Disney Cruise ships are easy to spot, and convenient to board as they also dock at the Old San Juan Cruise Ship Complex, close by at just 1000 feet away from Hotel Casablanca, or .1 miles.
Cruise Ship – Disney Magic
Cruise Ship Length (ft) – 984
* Cruise Ship Description
Able to accommodate 2700 passengers, the Disney Magic is one of the best-known ships in the Disney fleet. Eleven decks, a signature design, and the Disney logo make Magic a much admired and one of the most easily recognized cruise ships on the ocean. Over nine hundred Crew and costumed Cast members are ready to accommodate the needs of each and every guest.  
The Disney Magic has well-appointed, nautical-themed staterooms, many with split bathrooms that are perfect for families traveling together. Adults will enjoy the many Disney dining options and top-notch entertainment venues, and of course, children will be thrilled as they experience everything Disney.  The fireworks light up the sky every night, but the memory of this special vacation will stay with your family for years to come.
Oceania Cruises 800-338-4962
Departs from Old San Juan
STATUS: Hotel Close to Ports
Old San Juan Cruise Ship Terminal
Hotel to Cruise Ship Terminal – .2 Miles (1000 ft.)
Oceana Cruises bring informal, country club living onboard their cruise ships, and you're going to love it. Oceana prides itself on providing the "finest cuisine at sea" and port-intensive itineraries… perfect for travelers who want to really experience the local flavor.  
We love that! Oceana Cruise ships are close to the Hotel Casablanca, just 1000 feet from the Old San Juan Cruise Ship Terminals, or .2 miles.
Cruise Ship – Insignia
Cruise Ship Length (ft) – 593.7
* Cruise Ship Description
The Insignia is a stunning, newly redesigned vessel that has her own unique warmth & character. You'll notice the rich warm feel of the neo-classical lobby, or Toscana,  which resonates throughout the entire ship.  Custom craftsmanship is everywhere, detailed in her lovely teak, stone, and tile work.
The elegance of Tuscany mixes effortlessly with the eclectic art and tableware touches.  The food is excellent, the service superior, and the cost is extremely affordable for the pampering you'll quickly become acclimated to receiving. Cheers!
Silversea 877-276-6818
Departs from Old San Juan
STATUS: Hotel Close to Ports
Old San Juan Cruise Ship Terminal
Hotel to Cruise Ship Terminal – .2 Miles (1000 ft.)
Silversea is the epitome of luxury cruises.  This state-of-art ocean liner presents gorgeous sleek European styling in every detail, from first-class service and elegant staterooms to exquisite gourmet dining and entertainment.  Silversea ships can be found close to the hotel, at the Old San Juan Cruise Ship Terminals, just 1000 feet from Hotel Casablanca or .2 miles.
Cruise Ship – Silver Cloud
Cruise Ship Length (ft) – 514.14
* Cruise Ship Description
As the inaugural ship of the cruise line, the Silver Cloud is the hallmark of the brand and its loveliest representative.  She looks like a large, private luxury yacht, and that's exactly the VIP experience you'll have. The Silver Cloud is smaller than the typical floating resorts, exclusive, intimate, elegant, yet able to enter into smaller ports of call and introduce its voyagers to a larger number of exotic 'off the beaten path destinations.
ROYAL CARIBBEAN CRUISE LINES 866-562-7625
Departs from Old San Juan
STATUS: Hotel Close to Ports
Old San Juan Cruise Ship Terminal
Hotel to Cruise Ship Terminal – .2 Miles (1000 ft.)
A mainstay on the cruise line circuit, you'll never hear the words, "I'm bored!" on a Royal Caribbean cruise! Royal Caribbean believes that everyone should have the chance to explore the world, and they are committed to making sure you have the voyage of a lifetime.  Royal Caribbean is close to the hotel, located nearby at the Old San Juan Pier, Cruise Ship Terminals, just 1000 feet or .2 miles.
Cruise Ship – Jewel of the Seas
Cruise Ship Length (ft) – 962
* Cruise Ship Description
As part of Royal Caribbean's Radiance Class fleet of ships, this vessel was designed to let the sea be the star.  Look out from beautiful, balconied staterooms, solariums, and lots of windows.  There are so many activities to choose from; rock climbing, mini-golf, even play billiards on self-leveling pool tables!  The Jewel also boasts all-new dining, drinking, and dancing venues, an outdoor movie screen.. something for everyone!
Cruise Ship – Adventure of the Seas
Cruise Ship Length (ft) – 1,020
* Cruise Ship Description
The Adventure of the Seas is a massive, marvelous wonder of a ship. Fifteen decks, ten pools, and whirlpools, fifteen bars/clubs/lounges, a basketball court, rock climbing wall,  ice skating rink, mini-golf course, a spectacular 3-story dining area, even a Spa with over 100 treatments to relax and pamper you. You may find it difficult to see, taste, and experience all this aptly-named ship has to offer!
Old San Juan, Puerto Rico
Somehow Old San Juan, Puerto Rico manages to combine a rich, colorful history with the status of a much-sought-after resort destination. We are fortunate to have over 300 miles of coastline, architecturally significant fortresses and buildings, and an exquisite landscape. Originally, the Spaniards named the island San Juan after St. John the Baptist, and the city Puerto Rico, or "rich port".
It's said that the native Taino Indians greeted Christopher Columbus in 1493, inviting him to take us many of the plentiful gold nuggets on the island as he wanted.  The names were eventually switched, of course, and in 1917 President Woodrow Wilson signed a law granting Puerto Rico US Territory status, thereby making all Puerto Ricans American citizens, and alleviating the need for an American to obtain a passport to travel here.
This is a unique and colorful duality, the old buildings that still stand from the days of the early Spanish explorers in the midst of modern resorts and beautiful hotels. Cobblestone streets can take you back in time, or propel you into a thriving modern marketplace.   
Appealing to jet-setters and history buffs alike, the area is split up into several sections: San Juan Island, which contains Old San Juan, and Santurce, bound Condado. Just South of Condado you'll find Miramar, which is right on the lagoon. East of Old San Juan is Puerto de Tierra, and finally, there is Isla Verde, a little detached from the rest.
Puerto Rico truly is the jewel of the Caribbean, and Old San Juan's Hotel Casablanca is a shiny gem right in the middle of it all, close to ports, close to Cruise Ship Terminals, and as close as a phone call away to book your next vacation.
* Cruise Ship descriptions are taken from individual Cruise Lines and in no way reflect the view or opinion of Hotel Casa Blanca and are in no way a recommendation for any particular cruise line or cruise ship choice.